EN CASO DE DUDA, ROCK AND ROLL

Back to Superelvis home page

Volver a la página principal de Superelvis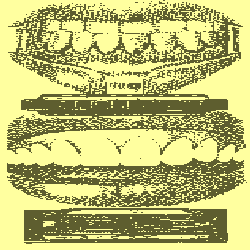 Ajuntament de Barcelona/G3G. Released november 1991.
Award: BIENNAL 91 DE JOVES CREADORS, categoria MUSICA


A1. Five Years
A2. Honky Tonk Blues
A3. Paraíso
A4. Mujer joven
A5. Fear
A6. Golpeado
A7. Me gusta tu aliento porque es de mujer

B1. No Cure
B2. Last Dance
B3. I Want You
B4. Ver pasar los trenes
B5. Heroes/Fascistas
B6. Esos Ojazos

Lyrics
Album hecho por Anki Toner, Meteo Giráldez y Raimon Aymerich.
A7 y B6 grabadas en 1989, extraídas de "The Walkman Tapes, vol II".
A1, A2, A5, A6, B1 y B3 grabadas en 1990, extraídas de "Resistance Emotional Music".
B5 grabada en 1990.
A3, A4, B2 y B4 grabadas en 1991.
Producido por Superelvis, excepto A1 y B1 producidas por Pedro Antonio Boada, A7 y B6 producidas por Sonny Walkman.
Todas las piezas grabadas en tiempo real (No overdubs!)
Agradecimientos especiales a Gat y Gloria
"Copyright laws were unknown and inapplicable where so much was held as common property, a vast compendium of material that each singer felt free to draw upon and call his own."
---
BILLBOARD (USA) (june 1992)
Superelvis, a three-piece group that defines its sound as "resistance emotional music", recently won the prestigious Barcelona Biennal, a rock competition held by Barcelona City hall to find the best new local talent. The group's extraordinary album, Kiss Me When You Dance, released on the tiny Madrid-based indie label Triquinoise, has provoked critics if not the pop masses. The band has completely stripped down classic songs by such acts as the Beatles, Lightnin' Hopkins, Neil Young, Elvis Costello, and Elvis Presley. According to band leader Anki Toner, "They are not versions bur restructured forms". Side one of the album consists of five "restructured forms" of "Lucy In The Sky With Diamonds", sung in English with additional lyrics by Toner and rendered with a minimalist sound that is simultaneously soporific, challenging and disturbing.
Howell Llewellyn